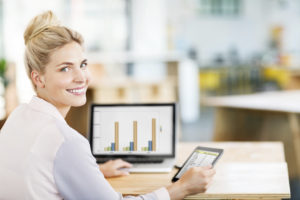 "What cannot be measured, cannot be improved." — Peter Drucker, famed efficiency expert
It's impossible to put a number on spiritual growth. The best church leaders can hope to do is put progressive steps in place that give individuals opportunities to move toward biblical traits of maturation. Monitoring progress on these tracks can provide a picture of overall church health.
While some churches may use metrics in a prideful or fearful way, the only valid reason for using metrics is to improve ministry effectiveness and be good stewards of the resources God has entrusted to us. So, what should we measure to accomplish those goals?
Leadership questions that can only be answered by measuring what matters most
How are we operating and leading against our goals and mission to grow people spiritually?
Where do improvements need to be made?
Can we make predictive decisions for the health and true growth of the church?
Learning more than headcount from attendance records
Typically, attendance data is used as one factor in determining an individual's overall involvement, which is then used to estimate spiritual growth. But this one metric can also show:
The effectiveness of a church's outreach efforts if you calculate the ratio of visitors to attenders
Who is no longer worshiping with you (a.k.a. back door rate)
Who attended certain steps of a spiritual growth track or study series, but not the next step in the series
You cannot possibly keep up with or guess all the life events your congregants are experiencing.
Data Reporting could help you keep families from slipping through the cracks when life hits hard. Data Reporting can help you be there. Isn't that the best reason to collect data in the first place? Determining the key performance indicators you want to track will be pivotal in deciding what you need to be measuring.
Top 3 Key Performance Indicators
One way of thinking about KPIs likens them to a tailor-made suit. They should be specific to each individual church's top three reasons for existence, and that each metric—in order to be valuable—should be made of a contrast, comparison, or combination of metrics.
For example:
Attendance over time by membership status
Volunteer to attendance ratios over time
Giving growth over time
Can you see how measurements need to be juxtaposed to fixed factors (like time) or segmented groups (like status) in order to be meaningful?
A lighter approach humorously sums up the most common measurements churches take this way: Nickels, Noses, and Nudges.
Nickels – offerings
Noses – weekend attendance
Nudges – spiritual decisions (salvations, baptisms, etc.)
…and adds that KPIs must align with a church's vision/mission/purpose.
The Church Metrics Journey
This is a journey. Wherever you are on this path, there's room to go deeper, which is to say, to find actionable meaning in the numbers. If these are the kinds of questions you and your church leadership are looking to answer, FellowshipOne should be part of the conversation. Let's talk more about this on
Tuesday, November 15th at a FREE, one-hour webinar.
Topics to be covered include:
The role of check-in in gaining insight into what is really going on in your church
Tips and tricks for leveraging numbers you're (hopefully) already tracking to help you make data-driven decisions
Uncommon metrics to determine overall church health; like percent of filled parking spaces & teacher/student ratio
FellowshipOne is the is the original comprehensive Enterprise church management solution that provides an advanced platform for churches with unique needs. FellowshipOne has been a proud member of the PCC Network since 2004.